C5 2002 Z06 LS6 Vortech Supercharged 47K 521 RWHP
C5 2002 Z06 LS6 Vortech Supercharged 47K 521 RWHP – SOLD


Cleveland Power and Performance is proud to present this




stunning 2002 Chevy Corvette Z06. This is not your typical C5 Z06, as we took

the already awesome LS6 engine and added a Vortech V3 supercharger! This car

also features upgraded suspension, exhaust, and more. This Corvette has only

47K miles on it and she's ready for many more! This is your chance to save

thousands on a clean, head turning Z06!
We purchased this Z06 after it was involved in light front collision. We repaired the right hand front frame rail, replaced both air bags and module,  and professionally repainted the damaged front end body panels. The modified engine that was in this vehicle when we received it was not assembled to our standards. We had a 2003 Z06 in our shop that we dropped the engine out of to put in this vehicle. The VIN from the donor Corvette that we used the engine from is 1G1YY12S735109717 and the vehicle had 67k miles on it.
Due to the collision this Vette was branded with a Salvage title. It has since been inspected by the Ohio state Highway patrol and carries a fully insurable rebuilt salvage title that can be transferred to any US state.
The car runs, drives, starts, and stops like it should. There are no active warning lights on the cluster and we have put over 500 test miles on it since it has been repaired. The vehicle has also been professionally aligned.
HERE IS THE VIN FROM THIS CORVETTE 1G1YY12SX25116286
CLICK THIS LINK TO SEE PHOTOS OF THIS CORVETTE FROM THE TIME WE RECEIVED IT, TILL NOW.
This 2002 C5 Z06 features the awesome 5.7L LS6 engine that has been upgraded with an A&A Corvette "blacked out" edition super charger kit that includes a Vortech V3-Si supercharger with a 3.8" 6-rib pulley. This Vette also features a heavy duty custom made aluminum radiator, Centerforce dual friction clutch, ceramic coated and heat wrapped shorty headers, Billy Boat mufflers, cross drilled/slotted rotors, high capacity fuel injectors w/ Boost-A-Pump, Bilstein suspension, short throw shifter, and more! This Vette is daily derivable but is more than ready for the track!
We had this Z06 professionally dyno tuned once the build was finished. Once she was fine-tuned she put down 521 hp to the wheels and 449 ft-lbs of torque on 9.5 psi of boost.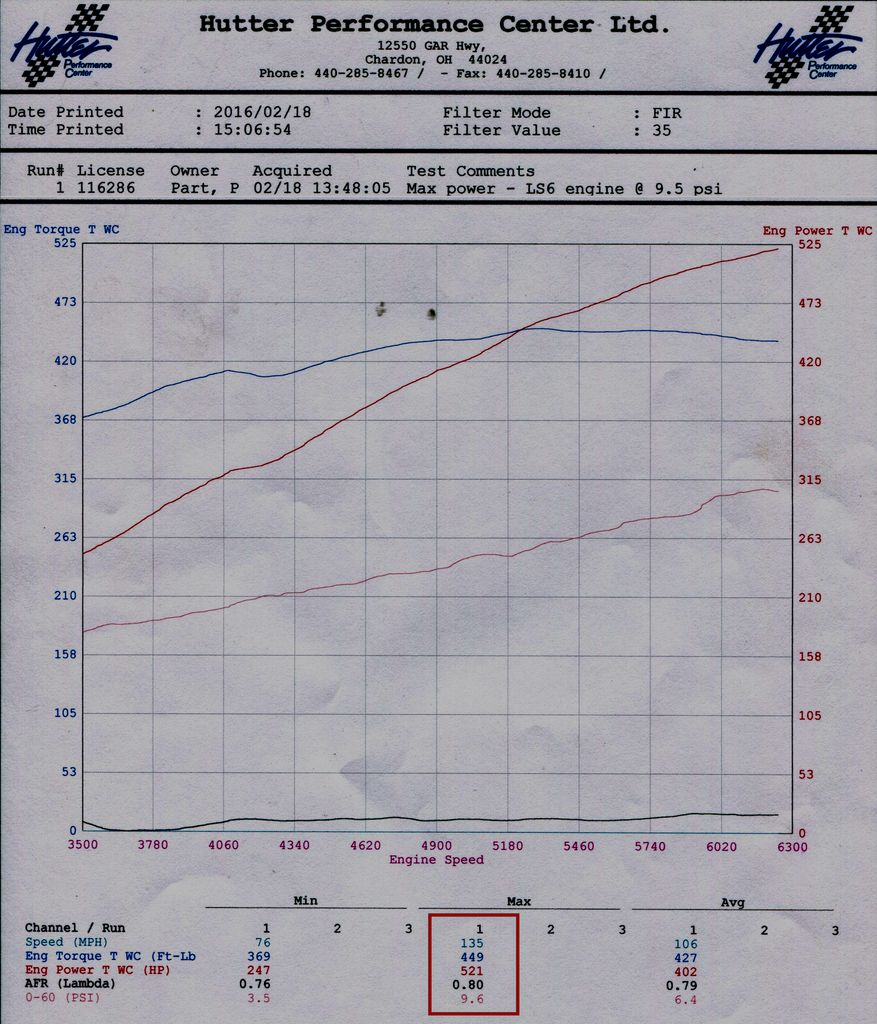 This Corvette features the M12 T-56 6 speed manual transmission that has Z06 specific gear ratios. Mated to the back of the transmission is the stock 3.42 ratio rear differential. Here is a chart showing the ratio comparison of a non Z06 manual trans to those of the Z06 trans.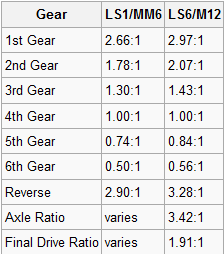 The interior of this Vette is equipped with all of the components that you expect from the Z06 line. Both front seats are leather with the driver's side having the memory feature with power track and the passenger's side being manual. This Corvette also features heads up display, digital heater controls, Bose audio system, and more!
This Vette is sitting on factory C5 Z06 wheels that have professionally painted "Competition Gun Metal Gray". The front wheels are wrapped in 275/40/17 Federal Super Steel 595's with fair tread and the rears are wrapped 295/35/18 Nitto NTO5's that we purchased new.
This Corvette is painted black in color. The paint shows some minor marks throughout but is in overall good condition. Please look at all of the pictures to see the condition.
HERE IS A VIDEO HIGHLIGHTING THE AWESOME SOUND OF THIS BILLY BOAT EXHAUST AND BLOWOFF VALVE